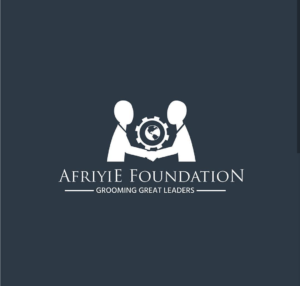 MEET NAOMI BOACHIE-YIADOM
(C.E.O- AFRIYIE FOUNDATIONS)
TELL US A BIT ABOUT YOURSELF?
My name is Naomi Akua Afriyie Boachie-Yiadom and I am 22 years old. I was born and raised in Ghana. I moved to the United States after Senior High School and I am currently a student at Oakland University studying Human Resource Development.
WHAT STIMULATED YOUR INTEREST IN ENTREPRENEURSHIP AND WHY DID YOU CHOOSE THIS PARTICULAR WORK?
I have always been interested in Business and Entrepreneurship. I remember as a child, I always dreamt that I would have the best company in the whole Africa and I am still working to make that dream a reality. This time, not only Africa but globally. Afriyie Motivation LLC; now known as She Transforms Lives was the first business that I started. The purpose is to motivate and inspire people to be the best version of themselves in their personal and professional lives.
Afriyie Foundation; my motive for starting this non-profit organization was to share the resources that I have acquired so far with my people back home. When I graduated High School, I had no intentions to move to the US. My plan was to go to University of Ghana and work on my dreams. My father advised me that with everything that I am trying to achieve, it would be easier to do it in the US because of the resources and opportunities available. I took his advice and moved to the US. However, I knew that there were other people just like me who have similar dreams and goals and it was unfair to them that it will be harder for them to achieve their goals due to the lack of resources and opportunities in Ghana. I therefore decided to start Afriyie Foundation to make resources available for like-minded people who may need assistance to help them achieve their goals.
WeShea; When I arrived in the United States, I was amazed by the vast variety of straightening creams on store shelves. I started growing my hair using chemical straighteners. Three years later, I started losing my hair. So, I decided to cut my hair and grow it naturally. That period in my life was very difficult. In addition to my hair, I faced several, other personal challenges. I descended into depression, which I'll talk more about in my upcoming book. When I finally got myself together, I realized the condition of my hair affected my confidence level. I began searching for quick and natural hair growth strategies.
The quest for natural remedies took me on a life-changing journey. I became best friends with Nature. Although we had always been friends since my days as a child in Ghana, this time the relationship felt different. I promised myself I would use only what Nature provides to care for my body. From that moment on, I would treat my body with only love and respect. I realized that the same way I avoided eating and drinking harmful chemicals, I should treat my outer body the same – my skin and hair.
When I created my first jar of hair cream, it was just for me; I had no intentions of selling it. One day, however, my sister-in-law wanted to try it. I watched her eyes light up as she experienced the richly-smooth texture of the cream in her hair. At that point, she became my first (and longest-standing) customer, and the rest – as they say – is history!
WHAT ARE SOME OF THE SERVICES YOU PROVIDE? ANY MEMORABLE PROJECT(S) SO FAR?
AFRIYIE FOUNDATION: We focus on education and entrepreneurship. Some of the services we provide are:
Mentorship
Business Consulting
Financial Assistance
Providing Educational Supplies
AFRIYIE MOTIVATION LLC: The services I provide include but not limited to:
Keynote Speaker
Seminar
Workshop
Group Training
WESHEA: We provide hair and skin care products.
MEMORABLE PROJECT – Afriyie Foundation funded two businesses in August 2017. The winner, Adongo Ayimbere brought a community of about 130 women together to make bags and baskets out of straws. Our investment into his company is something that the foundation is really proud of because of the impact that it is making on his community. We also funded Selby, a computer advocate and IT consultant.
DO YOU THINK ENTREPRENEURSHIP IS THE SOLUTION TO SOME OF THE PROBLEMS ON THE CONTINENT?
Entrepreneurship is definitely one of the solutions to the problems affecting our continent. Since one of the major issues affecting us is unemployment, people should be innovative and create their own jobs. This way, they will not have to depend on anybody to get them jobs and hopefully they will be able to expand and provide job opportunities later in their journey.
WHAT IS YOUR VISION FOR THE NEXT 5 YEARS AND WHERE DO YOU SEE YOURSELF AS AN AFRICAN ENTREPRENEUR?
In the next 5 years, WeShea will be a globally known million-dollar company. My goal is to fund at least 25 businesses before I turn 25 through Afriyie Foundation. Finally, I would love to travel and educate people on how I achieved my success.
WHAT WOULD YOU SAY IS YOUR BIGGEST CHALLENGE AS AN AFRICAN ENTREPRENEUR AND WHY HAVE YOU NOT GIVEN UP?
Honestly, I sat down to think about challenges and I have not been able to come up with any. As an African entrepreneur in America, I actually see my position as an advantage especially when it comes to WeShea because I am able to share something from my home (that they don't have access to) to people all over the world.
WHAT GETS YOU OUT OF BED IN THE MORNING AND WHAT KEEPS YOU UP AT NIGHT?
My goals and dreams. Whenever the sun rises, I say to myself, laying there for an extra 5 minutes will not make WeShea a million-dollar company in the next five years or hitting the snooze button will not put you on the Forbes List. That prompts me to get up and grind. Also, I get a lot of messages from people everywhere acknowledging what I do and that makes me very emotional in a good way so I know that I am not doing it for just myself.
HOW DID YOU FUND YOUR BUSINESS AND HOW DIFFICULT WAS IT?
I funded all my businesses out of my own pocket. There was a time in my life where I worked 3 jobs at one time and managed school at the same time. Combining school with work is very difficult to manage. Therefore, it has taken me longer than the average person to complete my education but I am grateful that I have been able to achieve all this even before my degree.
WHAT AVENUES CAN UPCOMING ENTREPRENEURS ON THE AFRICAN CONTINENT THINK OF WITH RESPECT TO FUNDING?
One of the entrepreneurs that I work with applied for a grant and got funded immediately. I will say there are so many resources out there, you just have to research and do your best. When Afriyie Foundation held its first Entrepreneur program, we had about 87 people apply. However, a few decided to go through the online training to qualify to pitch their idea. We believed that we shouldn't just give out money but provide training on how to properly use it. A few people took the time to do it and at the end of the day, they were the chosen ones. There are people that are not willing to do what it takes to be successful at what they do. If you are an upcoming entrepreneur, do research, find resources and do the work that it takes to get the funding. However, if there is no funding, you can also work and fund your business yourself.
WHAT DO YOU WISH YOU KNEW BEFORE STARTING YOUR FIRST BUSINESS?
I wish I knew that it takes time, things don't just take off right from the beginning. I had heard this already but because I had not experienced it yet, I didn't realize how real it was. You need to have patience and dedication. If you don't, you might quit before the glory comes. Experiencing this with Afriyie Motivation helped me with WeShea.
IN ONE WORD DESCRIBE YOUR LIFE AS AN ENTREPRENEUR.
Determined
WHAT HAS BEEN YOUR GREATEST INSPIRATION?
My parents, they worked so hard. They used to live in the US and decided move to Ghana to be missionaries. Started a church from the ground and managed to have about 30 branches before retiring. Every single day of my life, I watched my dad sit at his desk, turn on the lamp, read and create content. He would get in his van and travel from one village to another. That is what inspires me. My mom on the other hand is such a sweet and lovely woman and she spreads joy in everyone's life. I love my parents so much and they are my greatest inspiration.
IF YOU HAD THE CHANCE TO START AGAIN, WHAT WOULD YOU DO DIFFERENTLY?
Nothing, I would just learn as I go because that is what life is all about. We are only in control and aware of "the now". The past is gone and the future is unknown. Even if I had the chance to start again, I might be faced with a different experience and that would create different lessons.
WHAT SIGNIFICANT ADVICE WOULD YOU GIVE AFRICAN ENTREPRENEURS WHO ARE LAUNCHING OUT?
You have a great idea? Awesome, just start where you are. Stop looking around for help or the perfect time because there is nothing as such. Use what you have now, start small and then tweak it as you go. Always create a plan and be strategic in every decision you take. Consistency is also the key to progress. Be consistent in what you are doing and you will see progress. There may be times where it will feel like nothing is working, don't give up, cherish those moments and let that inspire you and make you hungry for success.
Story By: Michael Yartey