Great is thy faithfulness oh God,
Your faithfulness and mercy is forever.
The glory of a nation
The power of a generation
The prosperity of many
All these was graced in the lips of a man called, separated , trained and sent to the nations by the Lord.
A dynamic Prophet
An eminent
An unusual
A superb
A transgenerational impact maker
A philanthropist
A humble and anointed
On this day such a gifted man was given to us.
PROPHET BERNARD ELBERNARD NELSON ESHUN
THE ORACLE
THE PROPHET GENERAL
THE PROPHETIC ENTREPRENEUR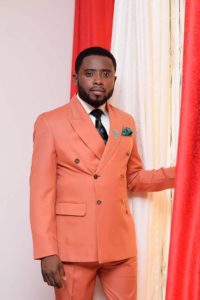 AN AUTHOR
A SPEAKER
AN EXTREME GIVER
HAPPY BIRTHDAY TO YOU PAPA
FROM NANA AKWASI BONSU  AND THE ENTIRE MY STORY TEAM WISH YOU A GLORIOUS HAPPY BIRTHDAY.
BEST WISHES GOES TO BENEDICT NELSON-ESHUN THE TWIN BROTHER OF PAPA. BE BLESSED AND BE LIFTED
WE PRAY FOR MORE YEARS
MORE GRACE
MORE WEALTH
MORE INSIGHT
GOOD MEN AROUND YOU.
WE PROMISE YOU THAT YOU WON'T STAND ALONE AGAIN.
CHEEERRRS TO A GREAT FATHER/MENTOR/PROPHET.