Meet Harriet Awuah Agbenowu founder of  Sparklers Foundation UK and Ghana.
A self narrative story, be inspired.

My name is Harriet Awuah Agbenowu, born in 1983 in Accra. I grew up as part of a very close-knit Christian family with three sisters and a brother. Having industrious parents taught me very early in life to make the most of every situation. I attended St Anthony's school, Odorkor, Okuapeman Secondary school at Akropong and moved on to Kwame Nkrumah University of Science and Technology to offer Biochemistry. I spent most of my holidays at home volunteering as a teacher during Sunday services or during outreach programmes with the Presbyterian Church of Ghana on campus and at home.
Having always been drawn to working with children, I pursued a Postgraduate degree in Chemistry at Sheffield Hallam University and started work as a Secondary and College Chemistry teacher in South Yorkshire. This is where family life began for us(my husband and I) I went on to Specialise in Special Educational Needs and Disability with a Masters at Kingston, University in London and also obtained a doctorate in Education in Sheffield Hallam University. I am currently working as an Assistant Headteacher in a Secondary and College in Surrey, UK.
The diagnosis of our first son led me to change schools from mainstream to an Autism Specialist school on the quest to find out more about Autism and the best strategies for supporting children with Autism. A couple of years after, our twins were born, and another gorgeous little boy was diagnosed with Autism. After a grieving phase, we used the experience we had gained with our eldest to support the younger one. Our family is a perfect example of 'What doesn't break you, makes you stronger'.
In 2015, our family went on to start the Sparklers Foundation charity in Surrey, UK to offer support, information, networking, resources and free holiday playgroups for families managing Autism and related conditions. A Ghana Sparklers Foundation was started in 2016 providing similar services for Ghanaian families managing a range of Special Needs.
Working with individuals with Special Needs and their families is an absolute passion with my own children as a constant motivating factor. I believe strongly that every individual with additional needs has a right to enjoy a happy and fulfilling life. They are capable of achieving their potential in a personalised way if the right interventions are put in place and the needed resources and expertise are made available.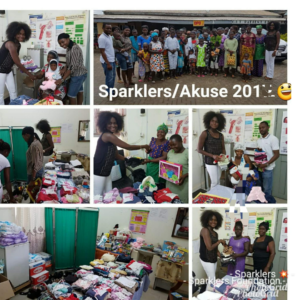 In view of this, we are currently in the process of setting up the Sparklers Centre of Excellence in three regions of Ghana to provide Education for individuals with Autism and related conditions based on the UK model. The centre will also provide specialised training qualifications at the diploma, undergraduate and Postgraduate and professional development levels for professionals interested in Special Needs issues. There will also be training, support sessions and outreach initiatives for families and communities. It will be a centre for Health and Wellbeing with therapeutic and psychological treatment opportunities for different levels and types of developmental needs.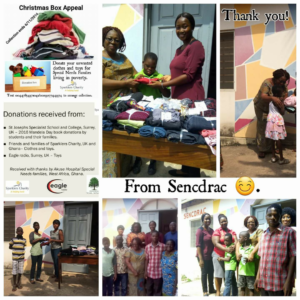 I believe this is a way forward for developing the educational provision for individuals with additional needs and disability in mainstream education, Special Education settings and Adult provisions.
Many parents whose children have additional needs may regret this. I can confidently say that I am not in that boat. My children have been a great source of strength, inspiration and led me to find certain reserves in my life which I never knew existed. They are a true blessing in every sense of the word and my greatest accomplishments by the grace of God.
My three favourite books are The Bible, 'A Woman of Substance' by Barbara Taylor and 'I know why the Caged bird sings', by May Angelou.
I love cooking healthy meals from different continents. I also love listening to music (jazz, classical, simple piano and guitar), playing football, spending quality time with my family and going for an occasional runs at a very leisurely pace.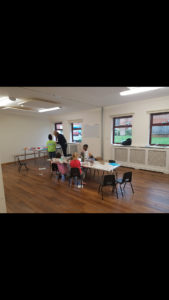 As a Christian, I strongly believe that all things are possible. Go for your dreams, today is a perfect day to start your journey to fulfilment and the Sky will always be the starting point. The only person capable of limiting you is yourself. It's within your power to control it.