Kwame A.A Opoku is a Futurist, Global Business Keynote Speaker, Tedx Speaker, Brand Architect, Public Speaking Coach, Serial Entrepreneur and a Social Media/Digital Marketer.
As an entrepreneur, he is CEO of Mary & Mary Global partners, a leading communications marketing and PR firm with a bank of super creative and talented minds connecting, informing and creating inspiring work, he is also the Co-Founder and Lead Curator of WE FESTIVAL AFRICA a unique platform dedicated to supporting women entrepreneurs who are in the trenches of building their business.

He is one of the most recognised voices on the Continent in the Area of Exponential technologies and has since founded Future of Business Africa (FOBA). FOBA GLOBAL is an independent non-profit futuristic business think tank using exponential technologies to tackle Africa's biggest challenges and creating the future —today.
HE is also the Co-Founder of the Africa Institute of Business, Innovation and Technology, a collaborative learning platform and educational institute focused on raising the next crop of exponential thinkers and innovators. HE is an itinerary speaker on the subject of AI, Robotics, Space Economy, Nano Technology, Virtual Reality, Augmented Reality, Opto Genetics, Exponential Organizations, Disruptions Curves etc.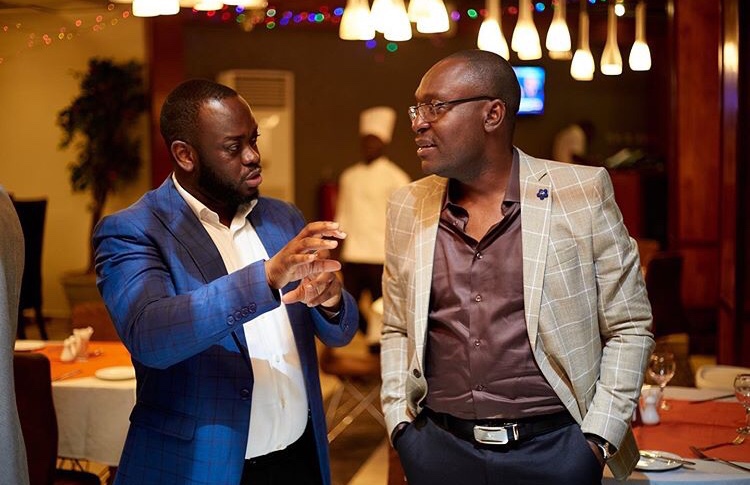 Kwame is an Event Curator, Creative Lead, Creative Director, Brand Architect, Copywriter and Have successfully lead Creative Campaigns and Projects for Multinational Corporations and SMEs. I am also a Vice Chair, West Africa for the Young CEOs Business Forum, one of the World's leading Organizations, head of all YCBF related projects within the West African region, making me Head of Operations in 16 Countries.

He is also a Founding Partner of Idea Factory Africa. I was named among the Top 100 Global Leaders of Tomorrow by the St. Gallen Symposium, 2018 and awarded the African Youth of the Year (Male) at the Africa Youth Awards 2018.

He is currently the Lead at Reset Global People, who focuses on Global Youth Summit for the SDGS, their sole focus is to activate young people to contribute towards the achievement of the Sustainable Development Goals (SDGs), also referred to as the Global Goals and Agenda 2030.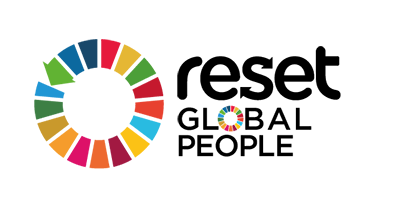 A self narrative – THE STORY OF THE FUTURIST

It's a pretty amazing story and I really do not know how I'm going to tell the story without putting God in perspective and so for anybody that does not identify the 'Christ' I think that's significant to mention I'm nothing without grace.
I'm a serial entrepreneur and hail from Dormaa Ahenkro , a town in the Brong Ahafo Region(Ghana). In the town where I'm from, the level of success can be likened to you purchasing a DaewooTico which was normally used for taxi services, during the time in which that particular vehicle was in vogue or season. I grew up in Dormaa Ahinkro, where it's a pure farming community, so as a kid you also have to follow suit. As a typical village boy back in those days, we had crown corks of soft drinks which we referred to as 'counters', which we used to play a certain kind of football, which we used our hands to control the "counters" and my favourite player was Ronaldo.

I spent the first 10 years of my life in that village and as was the norm there, you take over the farm, find a wife, make a family and continue your life on the path of farming. My dad was able to obtain a scholarship to study outside the country, so my mum also decided to relocate from the village, which we found ourselves in Kumasi and that's where everything changed. At the age of 10 was the very first time I saw a television with coloured pictures, and the people around were amazed when we gathered to watch a movie. Let me tell you a very funny story, I haven't told anyone that, in my village whenever you see a lot of cars going and they are horning it's a wedding. Very simple so that's what am used to, so when I arrived in Kumasi, Kejetia to be precise, and saw traffic, I didn't know what it was, so I was in a car and I was shocked whose wedding it could be, and how important is that person,that all these cars are going to his wedding.

I was not educated till I came to Kumasi and was enrolled in a school, where a lot of people looked down on me because I was a village boy, I needed to adapt and I was pretty much at a very young age. So I started embellishing my vocabulary and polished it up. After JHS at Tweneboa Kodua, I then got admission to Opoku Ware(high school), and that was where I discovered God and all this came about, that's why I said that purely I'm a product of grace. For someone like me,
I didn't choose entrepreneurship, entrepreneurship chose me.K

I started showbiz in 2009 when Facebook had just peaked, we didn't have any publicist in this country by then, it was only one man by name Ameyaw Debra, he was running a website called AmeyawDebrah.com and nobody else so when I came in, I reached out to so many people and that is one of the many things I need the young people to know. It will not be given to you on a silver platter; you will need to take it.If I tell you how I built my company, how I transitioned from showbiz to a proper business and entrepreneurship. It was divine orchestrated there's no other way. I came up in business, I started off with writing, I call, I sent messages to every artist, email, doing interviews and I was doing it once I had that opportunity, I never for once wrote anything negative about anybody. I started my own blog Quamejnr.com so back then the only 2 publicists were Ameyaw Debrah and myself.
So I got introduced to Reggie Rockstone and it was a pleasure meeting such a personality. So we went into a meeting and he told me to be his PR manager. At age 21, I was then 4syte events manager and at that tender age I did my first event at the International Conference center.
So it was Reggie Rockstone who birthed the Entrepreneurship spirit in me.

I think my greatest inspiration is my mum. She told me that if you want it, go and get it. She was the first person who believed I could become anything bigger than Dormaa Ahinkro. I wanted to be able to give her the life she deserves and make her proud. That my son lived up to something. It's always been mum and her wok. When I was a kid, she was working four jobs 9 to 5. She was selling water and kenkey in the afternoon. She will fry plantain and yam in the evenings and then during weekends go and sell farm produce. She was running four enterprises.

In the next 5 years the ministry side would have probably kicked in because I have a calling on my life that I will never ever overlook. I think my calling is what has dictated my space of business because I think God is making a very strong statement in this season and is raising a new wave and crop of Christians who will not only control the spiritual but will control monumental money because I think it's about time we owned the Airport and owned TV stations.
Instead of standing in a program and preaching a one hour message on why they shouldn't be watching the telenovella's, where they are kissing, can you start a channel and give them an alternate Christian series that they will watch? In the next 5 years, I see a TV station, the companies growing, and a ministry as God will have it and global impact in each and every where possible. In the next 5years I would have launched the Idea Factory Africa University.

The final advice I will give is to look for an altar to back you. Like I can't even stress this enough. There's a reason why I picked those words 'look for an altar' because there's no way you are going to achieve greatness without an altar and I cannot sell my altar to you by force. I believe in Christ so my bedrock is there. I believe in fasting, I believe in prayers, I believe in seed sowing, I believe in tithe.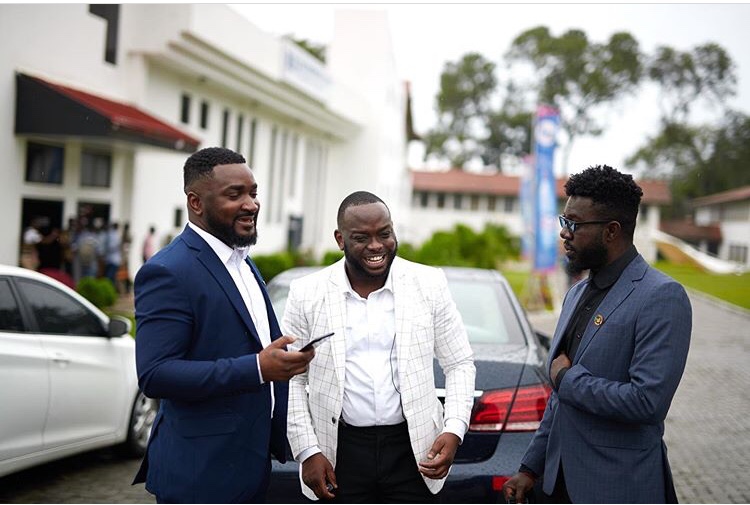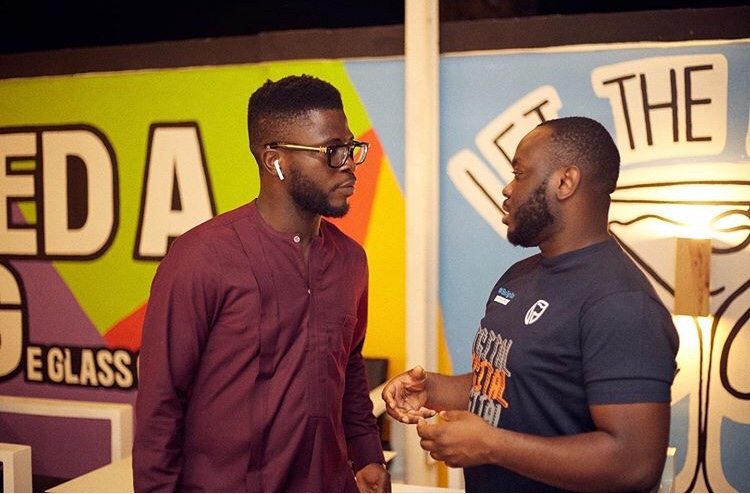 Source: www.kwameaaopoku.com