Over the years, the world has been blessed with awesome personalities who have made significant impact in the world with their gifts. The likes of Boutros Boutros-Ghali (Egypt),
Kwame Nkrumah, Kofi Annan, Wangari Maathai (kenya), Chinua Achebe (nigeria) have played their roles.
In ministry,  Pastor Enoch Adeboye, Bishop David Oyedepo ,Archbishop Nicholas Duncan Williams, Dr Mensa Otabil, Bishop Dag Heward Mills and Bishop Agyin Asare and a few other great men of the gospel have inspired, built and preached the gospel of salvation to many.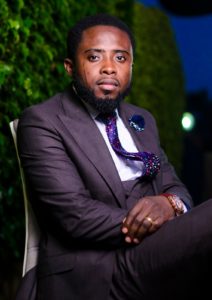 "Prophets are called by God to function as part of the five – fold ministry.  Prophets are anointed by God and have been given the ability to know at an extent  and speak the mind of God concerning all things"- Enforcing Prophetic Decrees (Prophet Bernard El Bernard Nelson Eshun )   
It's amazing how God has called,separated, and sent a great man to our generation by name PROPHET BERNARD EL BERNARD NELSON ESHUN. 
He's a prophet by calling, A father, A Mentor, an Author, A philanthropist.
He's the general overseer of an Apostolic- prophetic mission based church; Spiritlife Revival Ministries.
He's celebrating 12 years of full time ministry  and birthday celebration from the 27th of May to the 31st of May, 2018
At the National Theater of Ghana. The time is 6pm each night.
Come and experience a great time in the Presence of God and your life will never be the same!!!