Vogue Royale is a hair collection brand, which deals in all types of virgin human hair extensions.
They provide premium quality hair extensions at unbeatable prices.
The CEO, Amoatemaa Tweneboah
started Vogue Royale when she was in her third year at the University of Ghana Legon.
She is a graduate with a Second Class Honors (Upper Division) Combined Major in French and Linguistics.
"As a 20 year old starter, I did it for the thrill and of course for the extra cash☺. I've always loved the idea of communicating one's personality through style, and for me, a woman's hair is her crown, and her choice speaks volumes to her personality."-Amoatemaa Tweneboah (CEO)
She was running the business through social media and delivery channels while completing her final year of school and alongside National Service with the Ministry of Foreign affairs.
Since then, the brand has grown and expanded gradually.
In an interview with MSM, Miss Amoatemaa explained further what made her company different from others.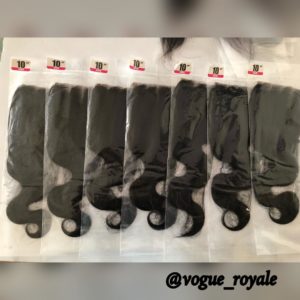 "Given the populated market, we seek to dominate without compromising quality, at the same time not inflating prices."
As part of the company's social project , they seek to help children suffering from cancer who have hair loss with hair treatment to boost their acceptance and confidence in the society.
They believe this project can be executed with the support of their clients in the near future.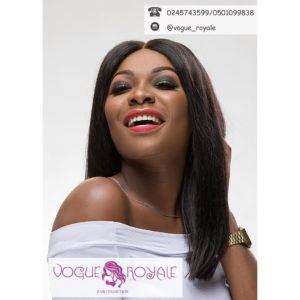 Contact VOGUE ROYALE now on +233-245743599 via call and WhatsApp. You can email them at vogueroyale4@gmail.com
You can also follow them on Instagram @  Vogue_Royale
Their new shop can be located at East Legon, opposite Stoub biz showroom off shiashie, Accra – Ghana
At Vogue Royal ; SEE IT, LOVE IT ,ORDER IT