An interview with the life changing female entrepreneur. An ethical woman building a hub for African traditional fashion designs. Enjoy the great thoughts he shared with the MSM team.
Tell us a bit about yourself?
Princess Nina Naab is my name, I'm from the Upper East Region of Ghana and a ''Talensi'' by tribe and I'm 26 years old. I'm an award-wining Fashion designer  and the CEO /Founder of Prince And Princess Collections; a traditional Ghanaian fabric Hub that deals in ''Smocks Fashion''.
What stimulated your interest in entrepreneurship and why did you choose this particular work?
I remember one month after I took my new job, I met this boss who promised to give me a good position if I share his bed  with him. I had to encounter alot of sexual harassment from this man each day, I had no choice than to walk out of this Job and I never returned again.
I have vowed never to date a married man no matter the enticing offer he had to give,because I believe there's so much in me that I could do with my life than having a "sponsor"  .
One of the frustrations that led me to start my own business,
I had to encounter a very challenging and a difficult boss,
I got so frustrated going each day to work and having to meet this boss of my mine.
My passion was to be an entrepreneur. My boss was the type, who won't understand why I should be online searching for designs and women that are making it in the world.
One time, he told me to either I choose my job or my business.
And thanks to God I chose my business and I submitted my resignation letter to him. That'spart of the reasons that led to start my own business.
Entrepreneurs take major financial risks, work long hours and practically torture themselves trying to stay afloat to build a business from the ground up. For me, I wanted to build something that sell the Northern Ghanaian fashion and to portray the culture of Ghana to the outside world, that is why I started my business to promote Northern Ghanaian traditional wear.
What are some of the services you provide? Any memorable project(s) so far?
My services are production of Northern Ghana traditional smocks and it accessories. In my few years on this journey, I have done some works I'm proud of and to mention but a few; I have featured my traditional fashion brand in major fashion exhibitions in the country, I have improved the employment rate of the people in my community by providing training in the production of smocks, I do exports the smocks outside Ghana and across the country. I have been blessed to work with some brands from the United States and a few celebrities across Africa.
What are some of the untapped industries you think your project could be deployed in?
Notably, all related fashion innovations and creative industries could use my brand idea. Our Tourism sector in Ghana has been one of the untapped industries which I am investing my time and resources in to promote the culture of Ghana through my brand.
Do you think entrepreneurship is the solution to some of the problems on the continent?
Most definitely! Africa is increasingly taking its place on the global stage as a continent of growth and opportunity. Yet critical challenges remain, particularly the need to create a significant number of jobs for the continent's booming population, and the need to build a cadre of home-grown business leaders able to access global markets and drive growth in a sustainable and inclusive manner. For this reason, African entrepreneurship is central to Africa's future prosperity. The biggest business opportunities in the coming decade will be created by Africans who start businesses, generate jobs and wealth, and capture growth opportunities.
Across Africa, necessity is the mother of invention. Re-using and re-combining is a way of life and, in many cases, the lack of infrastructure, even old infrastructure, gives us a "clean slate" for new solutions. Responding to these challenges, Africa's entrepreneurs are contributing a host of cutting-edge products and services, enabling them to leap forward in such fields as mobile and information technology, and to develop innovations in agriculture, transportation, fashion, media, healthcare and other vital fields.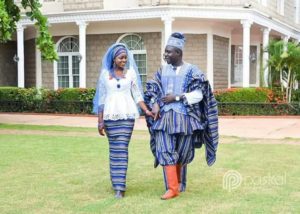 What is your vision for the next 5 years and where do you see yourself as an African entrepreneur?
In 5years, I hope to be the brand that inspires Northern Ghanaian culture and that which promotes Ghanaian culture across the world.
What would you say is your biggest challenge as an African entrepreneur and why have you not
given up?
My greatest challenge was financing, and with my experience; I realised
Startups in all parts of the world mostly have to contend with limited capital. This makes it necessary for them to get extra financing to execute business operations. What makes this a major problem in Africa is the fact that there is limited access to such funding and that it comes with a hefty price tag attached.
Also, another one was Gender Bias
There are some unique problems of women entrepreneurs on the continent that are exclusive to the gender. A majority of them have no property to set up as collateral for funding limiting their access to capital. Additionally, many financiers deem women as high risk borrowers and do not easily advance loans to them. Their mobility is also limited as the cultural set up frowns upon women who have to travel for business and seek accommodation in motels or other public spaces. A high percentage of women on the continent is illiterate as the girl child is rarely given priority in education.
What gets you out of bed in the morning and what keeps you up at night?
My God has always been my shield in the morning and at night. I couldn't have gone far as an award-winning Fashion designer for two consecutive times (2017 and 2018); Most Creative Fashion Designer and most influential fashion designer. If not by His grace and mercies.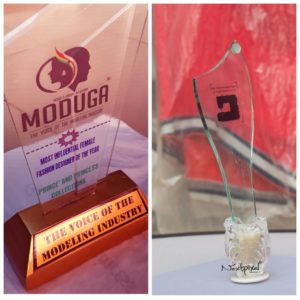 How did you fund your business and how difficult was it?
Honestly, it was quite a challenge for me at the start, capital wise, but getting started wasn't easy because at some point I was scared to approach people and to sell my ideas to them but I mastered it.
What avenues can upcoming entrepreneurs on the African continent think of with respect to
funding?
You have to start with what you have now, like my father in the Lord would say "Everyone has something" it would be much better to build a Million dollar corporation from what was just one dollar. Look at Steve Jobs, he didn't start with much, all he had was just his father's garage and a partner. Now every vision is worth sacrificing for, so how about you start saving little by little from the money you spend on call cards and friday night. My point is "save for that dream" you may want to be the owner of an airline company tomorrow, but you can start with just selling Coconut and you save from that small income, invest your profit and expand your reach. "little drops they say makes an ocean" and if you can, partner with someone, like my mom will always say "Two heads are better than one". We lack this in Africa, partnership will get you to somewhere you never dreamt of.
What do you wish you knew before starting your first business?
Running the business is always the top priority. Perhaps the biggest misconception about starting your own business is that you're only focused on chasing your passion. In other words, you're not just going to be making handmade jewelry, cooking on your own food truck, or designing websites 24/7. That's maybe going to consume 15% of your time.
Instead, you're going to spend a bulk of your time on developing business strategies, marketing, selling, interacting with customers, and doing administrative tasks like bookkeeping, invoicing, and payroll. In short, you're a business owner first and then a web designer, chef, or creator of handmade jewelry.
I know this isn't what one signed-up for, but the sooner you realize this fact, the sooner you'll be able to launch and maintain a successful business.
Most importantly, It's about helping others, not turning a profit.
While you obviously need to turn a profit, that's not your goal. Your focus should be on helping your customers solve a problem or make their lives better. You could be an extremely knowledgeable consultant, but if you're just preoccupied with making money, how is that going to benefit your clients in the long-run? It's not. And, you're going to deliver mediocre results.
Once you realize that it's not about you, or how much money is flowing into your bank, you'll start delivering a superior product or service, which will attract more customers. And, when you have more customers, the more income you'll generate.
In one word describe your life as an entrepreneur.
Life-changing
What has been your greatest inspiration?
My professional inspiration has no separation from my personal inspiration: it is the Almighty God and the people who will stop at nothing to make a positive difference to other people's lives," Branson writes. "I am fortunate to come across quite a few of these game-changing people, and the desire to help (and keep up with them!) is what drives me.'"
 If you had the chance to start again, what would you do differently?
If I had the chance to start again, I won't let anyone get into my mind and tell me I can't do it.
What significant advice would you give African entrepreneurs who are launching out?
Rejection will be part of the day-to-day business for a while, but as long as you keep pushing and adapting to your marketplace, doors will finally open up. Business might be different in substance, but the tools needed to succeed are always the same. The No. 1 reason why people fail is because they quit, and we all know quitters never win. Start simple so that you keep on marveling at your growth. You have to love what you do. Don't do it for money, fame, or recognition; do it because you believe with every speck of your being that that is what you are meant to be doing. Everything else will fall into place