"Sometimes, it isn't about the answer to the prayer, but more of what you learn while you are WAITING for the answer" …Unknown
WOMAN EMERGE CONFERENCE is a project that seeks not only to encourage, but empower women to become great and productive vessels both in their homes and in the Kingdom of God. This Ladies' Conference has over the months touched and transformed souls that were hitherto going through various challenges.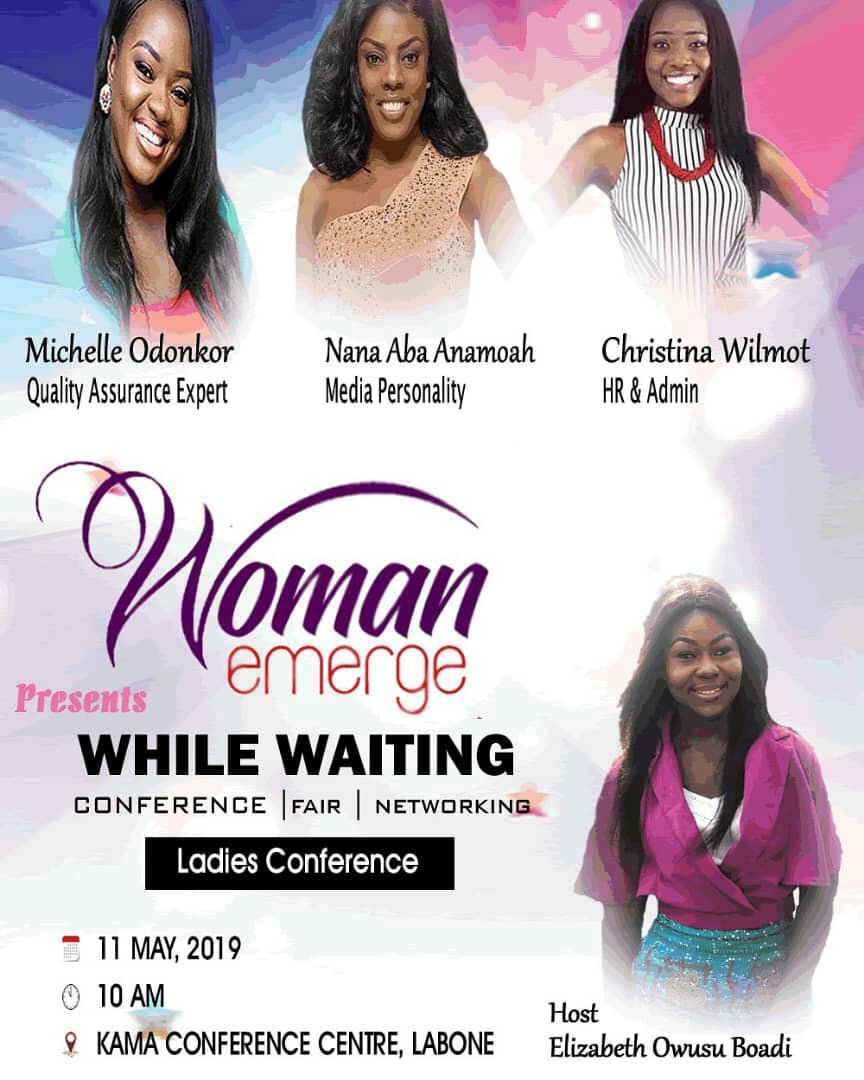 This year's second edition promises to dig deeper into the revelation of dealing with life's struggles after which there will be an open sale.
The conference will last for two hours and it will be continued with sales and networking.
We have carefully selected our resource persons who will be sharing with us some challenging situations they have been through and how they were able to over come them. They will also touch on vital lessons that will equip us to becoming a better woman.
We all go through issues especially as women and sometimes we think we are all left alone, but hey no. This conference is to help us learn how to wait for our answers/blessings/testimonies, and what we should do whiles we are waiting.
It's a day before Mother's Day and so we will pray and worship God as women.
Come, let's learn and share experiences as we network and make money 💃💃💃
Speakers;
Mrs Michelle Odonkor (QUALITY ASSURANCE EXPERT)
NANA ABA ANAMOAH ( AN AWARD WINNING MEDIA PERSONALITY)
Christina Wilmot ( HR ADMIN)
Venue: KAMA Conferences Centre
Time: 10am
RSVP: +233 24 456 9698 – Elizabeth
IT'S FREE!!!!